The Historic Haveli of Sharga Family
A Symbol of Kashmiri Heritage
By Dr. B.N. Sharga
The Sharga family is one of the oldest families of Lucknow which is living in Kashmiri Mohalla for the last 7 generations since 1775 when Nawab Asaf-ud-Daula of Awadh made Lucknow as his seat of government instead of Faizabad and Kashmiri Mohalla came into existence on a hill surrounded by beautiful gardens like Kashmiri Bagh, Wazir Bagh, Angoori Bagh, Buniyad Bagh, etc and water bodies.
Our ancestors Laxmi Narain Kaul Sharga and his younger brother Niranjan Das Kaul Sharga employed in the Mughal army where brought from Delhi to Faizabad by Nawab Shuja-ud-Daula of Awadh and were made commanders of his royal Mounted Guards responsible for the security of the main palace. They fought in the battle of Buxar in 1764 on UP-Bihar border with the forces of Nawab Shuja-ud-Daula of Awadh, Mughal emperor Shah Alam of Delhi , Raja Balwant Singh of Benares and Nawab Mir Qasim of Bengal to drive out the British from India . The British under the command of Munroe gave a crushing defeat in this battle and arrested Mughal emperor Shah Alam of Delhi and Raja Balwant Singh of Benares . But the British could not succeed in arresting Nawab Shuja-ud-Daula who was safely escorted from the battle field by Laxmi Narain Kaul Sharga and Niranjan Das Kaul Sharga to Farrukhabad showing exemplary courage. Farrukhabad at that time was a strong centre of Afghan mercenaries who were employed as temporary soldiers by different rulers to fight battles for them. Bahu Begum who was the principal wife of Nawab Shuja-ud-Daula of Awadh became highly impressed and pleased by the bravery and valour shown by Laxmi Narain Kaul Sharga and Niranjan Das Kaul Sharga and recommended a royal wasika of 200 silver coins to each one of them per month to maintain their status in the society. This royal wasika was granted by king Ghazi-uddin-Haider of Awadh in 1817 by issuing a royal firman to that effect. Durga Prasad Sharga who was the son of Laxmi Narain Kaul Sharga became a mushirkar of Queen mother Malka Kishwar and Urdu and Persian teacher of King Wajid Ali Shah. When king Wajid Ali Shah was removed from the throne of Awadh by general Utterum on 7th Feb, 1856 Durga Prasad Sharga along with Malka Kishwar consisting of 110 member delegation went to London in June, 1856 to plead the restoration of the throne of Awadh to king Wajid Ali Shah before Queen Victoria of England . The British considered this act of Durga Prasad Sharga as disloyalty to the British Crown and stopped the payment of wasika to him which was subsequently restored in 1859 after a thorough probe.
Baij Nath Sharga built the historic haveli in 1883 which was designed on the pattern of a fort. He brought skilled craftsmen and masons from Jaipur to build this haveli. Its foundations were laid elephantine deep to make the whole structure solid and strong. The walls are 3-4 feet in width which were built by highly baked thin bricks popularly known as lakhouri eent with urad ki daal and gur as binding material. Each joint of the walls was further fortified by using interlock system through wooden beams inserted inside the walls so that the whole structure may not crumble down during an earthquake. The haveli was divided into two sections one for the women known as Zanankhana and the other for man and visitors known as Mardana. The haveli has an inbuilt square open space known as Aangan for women to perform their daily household affairs. The haveli has a well to provide drinking water as water supply through tap was not in existence in the city at that time. It has a big airy room for comfortable living dalaans for movement and secret chambers for keeping valuables. The spacious roof of the haveli was used by the women during the winter season to dry green vegetables, mungauri, badiyan, and potato chips. There was no electric supply in the haveli up to 1934. Big kerosene lamps were used to provide light during the evening hours.
Our ancestors were skilled horsemen and fencing experts so they were very fond of hunting which was considered to be a most adventurous sport at that time. They had a good collection of tiger, fox, and deer skins besides mounted heads of stag and deer as trophies. They also had a good collection of different kinds of robes which were used while attending the darbar. They also had a good collection of arms like spears, daggers, guptis, different kinds of swords besides other rare articles and artefacts. The antique English gun of my grandfather Rai Bahadur Pandit Shyam Manohar Nath Sharga is on display in the Lucknow museum. A good majority of those articles were stolen away by robbers in a big theft which was committed in 1950 with the connivance of the servants. The haveli had a well equipped library with about 5000 books on different subjects for the use of Kashmiri Pandits boys who used to come from Kashmir to Lucknow for higher studies. They used to stay with the local families during their studies. The Kashmiri Pandits at that point of time were highly orthodox and superstitious. They did not take the food cooked by a person belonging to some other caste group. Kashmiri Pandit cook Nand Ram used to prepare mouth watering Kashmiri dishes for the inmates of the haveli. This food was cooked from the fire of dhak woods which was duly washed before use. This library was dismantled after the death of my grandfather in 1952. The books were given to the interested persons.
The ration for the whole year loaded on a bullock cart was brought by our Mukhtar Bhagwan Bux Singh from our zamindari in Naubasta Khurd village on Sitapur Road . The green vegetables were supplied on a weekly basis when their supply was in abundance among the relatives in the locality. The ration was properly stored in specially designed huge containers made of brass metal. The wheat was first washed and then dried on cloth sheets spread over cots and finally grinded in big stone chakkis to make flour. Similarly, rice was preserved for a longer duration by asserting big pieces of Lahori namak in it. Likewise, pure spices were prepared by grinding their raw ingredients in imamdasta into a fine powder by the maid servants.
There was a special place in the haveli known as ducchatti for keeping big vessels and utensils with family name engraved on them meant for cooking food in parties. They were given to the community members on the occasion of marriage ceremonies which were duly returned when such ceremonies were over. There was a very strong community feeling at that tie due to which the community was able to maintain its distinct identity intact without any dilution for about 200 years. Now the Kashmiri Pandits organized such functions in hotels, farm houses, community centres and restaurants with their own catering arrangement. The food cooked by a Kashmiri Pandit cook on such occasion has now become a thing of the past.
My grandfather Rai Bahadur Pandit Shyam Manohar Nath Sharga was Chief Justice of Udaipur Princely State from 1934-1937. Maharana Udaipur Bhupal Singh became very happy with his work and asked him to settle down in Udaipur permanently. My grandfather preferred to live among his relatives in his hometown. My grandfather had a collection of about 200 costly and rare pigeons. Some of them were even from foreign countries like China and Japan . There were two pigeon houses (Kabootarkhana) specially build in the haveli to keep them with all the facilities for their habitation and breeding. They were fed on jaw, bajra and gram. Their periodical medical check up was done by veterinary doctor to assess their state of health. Some most favourite ones used to wear silver rings with small bells in their legs. The Choya Chandan breed used to dance like a peacock to express its happiness whereas Sheerazi variety had a royal look. They were taken out in the morning for their flight in the sky. A large bamboo stick with a piece of cloth tied at its end along with a whistle producing a special sound was used to guide and control these flights. Saffron paste was applied under their wings to attract other pigeons to their fold. This was a very popular sport in that era. Pigeon lovers used to come to watch their antics.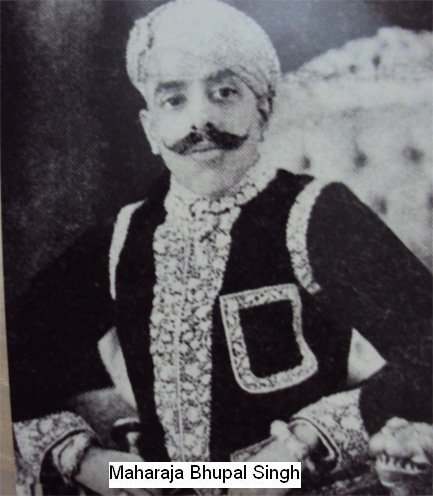 During the winter season open dalans were covered by thick jute curtains to prevent icy cold, chilly winds. Kangris from Kashmir were taken out and filled with burning wood coal to keep the body warm. Samavar was also there to provide hot tea at a moments notice. Under this backdrop the story telling session of my grandmother used to start. Though my grandmother Mrs. Dhanrani Sharga who was the granddaughter of honourable Bishembhar Nath Sahab, a member of the Viceroys Imperial Council but she had no formal education. Somehow, she had a great command over narrating stories, especially Arabian tales to the minutest detail creating a great interest among the children. Her stories used to run for weeks together like a TV serial developing a great curiosity among the children to know the end of the story which was a great binding force between her and the children. She used to give roasted potatoes from the Kangri with salt and black pepper to the children to keep their interest in their story telling session intact. Our panda Kailash Nath from Matan in Kashmir used to come in every winter season with his young son wearing firan, white turban on his head with a big tilak mark keeping big bahis to note down the new arrivals and deaths in the family to keep their records. He was properly entertained and some money was paid to him for his travelling expenses. Sheermaal prepared by Shunkru with nimish used to be the most favourite breakfast in winters.
The haveli was an epicenter of cultural, social, and political activities of eminent Kashmiri Pandits during the latter part of 19th century and early part of 20th century. They used to assemble here for academic debates and discussions over the issues if national and international importance due to the influence of Barrister Bishen Narain Dar, who became president of Indian National Congress in 1911. Many stalwarts of the freedom struggle visited this haveli. People like Major Dr. Madan Pyare Lal Atal who died in action in World War-I in France , Dr. Madan Atal who died in China in 1954 and got a state funeral there attended by Chou EnLai, Pandit Jagat Narain Mulla, who was a minister in the interim government of 1919, Dr. Annie Besant, Panidt Madan Mohan Malviya, Dr, Hriday Nath Kunzru, Pandit Sri Ram Taimni who was a Wazir-e-Wazarat in Kashmir, Pandit Moti Lal Nehru etc were regular visitors to the haveli.
During the nawabi period from 1775 upto 1856 Kashmiri Mohalla was an exclusive locality of Kashmiri Pandits with a population of about 1000 families. Their havelis were interconnected through secret passages for the movement of women so that they may not have to come out roads for visiting their relatives exposing themselves to a great security risk because the police system was not there at that time. It was introduced by the British after 1862. The people were supposed to take their own security arrangements. After sunset life used to become standstill as people prefer to remain indoors. The dacoits used to come on horses to hit their targets after the sunset with a prior notice without any fear. Gurkhas from Nepal armed with spears in their hands and khukris fixed in their belts used to guard the main gate of the haveli to keep an eye on the visitors. The main gate has a pair of fish which is considered to be a sign of peace, prosperity and good omen in Awadh. Great men create landmarks and set benchmarks. It is a sad commentary that the Kashmiri Pandits somehow could not maintained and managed their ancestral properties and made desperate sales at throwaway prices perhaps due to the affect of Kaal Sarp yog on their head. (The writer covers a period upto 1960).