Milchar
April-June 2002 issue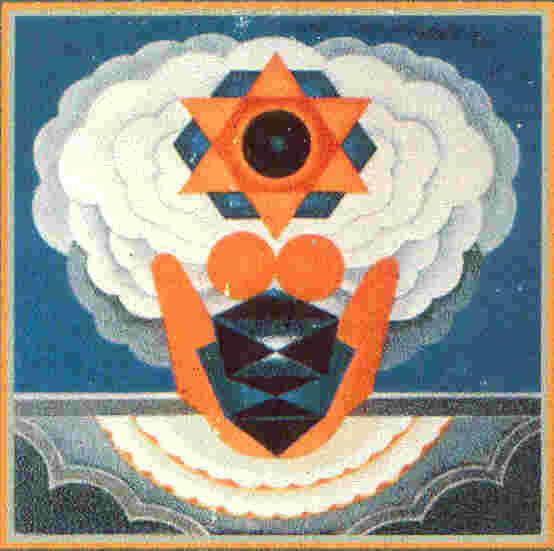 Nadim Sahib
... My Pleasant Rememberances
... Onkar Aima

Soon after the invasion of the Valley by Pakistan on 22nd October 1947, feudalism in Kashmir had spectacular collapse, people's government was formed and along with it a great cultural upsurge unleashed. In 1948, Kashmir Cultural Front, an organisation of all available artistic talent was formed. This organization was later rechristened - The National Cultural Congress. Nadim Sahib (Dina Nath Nadim), was one of the leading organisers of the new cultural movement that spearheaded Kashmiri cultural and literary renaissance. The cultural activities were revived, Kashmiri plays were written and staged, which were witnessed by thousands of people both on stage or open air stage. Nadim Sahib emerged the tallest among the Kashmiri poets and play writers. He gave new dimensions to Kashmiri poetry and plays. He introduced Blank Verse, Sonnet and Opera.
In 1950, I was able to form Amar Singh College Dramatic Club with the help and guidance of Principal Mohmed Ahmed. Prof. Nazir Ahmed was in-charge of the Club and I was elected Secretary of the Club. 'Mahabharata' and 'Ahuti' were staged by the Club in 1950 and 1951. I played the lead in both plays. 'Ahuti' was a great success. It was for the first time that the girl students of the college, acted in the play - 'Ahuti'. In 1952, I was Stage Director of the play -'Chataan' - staged by the Club. Tasting a little bit of success, I caught the acting and direction bug craze - passion. I saw the plays staged in Kashmir. I read books, but I did not get the feel of it - feel of stage craft.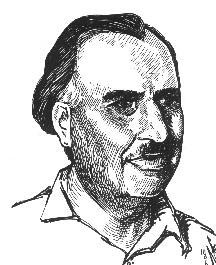 Dina Nath 'Nadim' (1916-1988)
In 1953, a meeting was held by Nadim Sahib at the residence of Mohan Lal Aima, my elder brother. I was asked to serve tea and thus a God given chance to listen to Nadim Sahib. It is then, I learnt that they were staging, opera, " Bombur Yambarzal". He spoke calmly but like an expert on stage craft. He listened to all, discussed it and rejected or adopted the suggestions on merit. It is there I learnt that Aima Sahib was to compose the Music and direct the play. Nadim Sahib's Knowledge of stage craft, his narration of the theme, the way he expressed his feelings, struck me. I was drawn towards him. In another meeting later on at the same residence, while talking about stage play presentation, he said something like this - Stage is a creative art in itself and not just a duplicate of what literature (or Poems) say. I started having feel of the stage and its magic. I started reading his poems and plays. I had a burning desire to act in the opera. I did not get a chance. 'Bombur Yambarzal' was a great success. The music of the opera was highly appreciated and the song " Bombro - Bombro" became very popular. Producer of the film " Mission Kashmir", Mr. Chopra, lifted the lyrics and tune of "Bombro Bombro" from the original opera, staged in 1953. It created sensation all over India and became very popular.
Ultimately my prayers were granted. In 1956, I got the chance to act in " Heemal Nagirai" written jointly by Nadim Sahib and Roshan Sahib. While Kemmu Sahib choreographed its dances, the music was composed by Aima Sahib and also directed by him. This opera like 'Bombur Yambarzal' was based on one of our old folk tales - legends. It is said that in the village in Pulwama, there is a spring, known as 'Heemali hund Nag'. This is a very ancient folk tale, when Kashmir was inhabited by Nagas and Peechachis, who had constant strife amongst them to establish supremacy over one another. Nagirai, prince of Nagas is fed up with his cunning queens and he emerges in the house of 'Soda' and 'Chore Baten' as a young boy. They accept him as their son. I played the role of 'Chore Baten' and Roshan that of Soda, 'Nagrai' falls in love with 'Heemal' and marries her. 'Koonah' is sent by Nagar to sow seeds of suspicion in 'Heemal's' mind. He suceeds. The efforts of 'Nagirai' to finish animosity and hatred between his people and Peechachis, to have peace in Kashmir are wasted. In the end with the help of a hermit, Heemal and Nagirai meet. Their efforts, their sacrifice and their love ultimately awakens both sides. Hatred and animosity are washed off and peace prevails in Kashmir. While 'Bombur tu Yambarzal' depicted triumph of good over evil, 'Heemal and Nagirai' depicted victory of love and human spirit. Nadim Sahib had keen ear for sound and rhythm of his native language. He and Aima Sahib made an ideal combination and produced one more stirring opera, rich in tantalizing music, which is important and dominating element of opera, to create emotional impact. Shadow technique, was successfully used in the opera which made narration striking.
During making of 'Heemal Nagirai' I got more and more chance to meet, watch, know and understand Nadim Sahib.
Both the operas, mentioned above are based on old, ancient folk tales. Perhaps he was fascinated by these tales and had a feeling that these are like voices of our ancestors which come to us from sources of our culture and thus should be respected. More I saw Nadim Sahib, more I met him, more I read him, I understood and realised that he was simplicity personified:-
a. Simple Clothes ... unfussy
b. Simple Life ... humble ... lowly
c. Simple Language ... straight forward .. plain
effortless
d. Simple Presentation ... (Operas) ... direct ... unvarnished.
Two things which I marked very keenly about Nadim Sahib were his smile and his expression of eyes. He had a permanent striking and smoothing smile on his face. His eyes, I felt sincerely, were speaking eyes.. penetrating.
After reading Nadim Sahib, it does not need great effort to conclude that his great success lies in his mastery of Kashmiri Language. Nadim Sahib, the brilliant Kashmiri intellectual enriched his work with simple, Kashmiri words and phrases. He established that, language of everyday speech, is rich and adaptable for a poetic medium, and does not need to deck itself in borrowed robes. He conveyed ideas most beautifully in simple day to day spoken language and caught the imagination of literate or illiterate Kashmiri. He used the language, which a commoner understood, felt, was touched and did identify with. That made him the most significant poet and opera writer of the period.

His favorite - preferred poem was " Me chham aash pagahuch", as said by him to Mr. Saqi in a conversation. This poem was his faith, his belief. He believed in universal love - oneness of mankind - peace. Inspite of all the turmoils, he had strong faith in tomorrow. Never say die was his motto.

This poem " Me chham aash pagahuch", is my mood lifter. Whenever I am dejected and depressed by the happenings in the Valley and about the plight of my community, I read this poem again and again. It is sad and unfortunate that this poem could not be put on Chhakree - or on any folk tune - because it is music of ideas, not of words. It would have been, I believe, as popular as " Bombro Bombro" or perhaps more.

Nadim Sahib became a legend. He is no more with us. yet I see him on the top of the Banihal mountain. I see him sometimes facing Valley and singing .. " Vothee Baaguch Kukilee". Some other time I see him facing sky saying "Bu gyavana az". It is a faint voice. I cannot hear it clearly. Perhaps he is saying :
Bu tarna vani Kasheeri
totaani yotaani nu iraaduh myani beyi asan
lasan tu basan, tu rathi khasi muraad myani
so toth myon nundabon baag son
yohoy panun panun vatan
yi beyi vuchhan
aabaad aazaad tu kwosh yivun
bahaar hyoo tu lov lokachaar hyoo
Yet again, at times I see him facing Jammu and Delhi and singing ... " Me chham aash pagahuch, pagaah sholi duniyaah". During all this scene, I see him alone, without any alive member of his old trusted team, on either side of Banihal, responding to his voice. Perhaps they have withdrawn themselves into a shell or perhaps their priorities have changed. Yet I am not disillusioned. I may not live to see the day, but Nadim Sahib's dream morning will come true, all darkness will disappear, violence will go, hatred will vanish. Love and Peace will prevail.