Milchar
October-December 2002 issue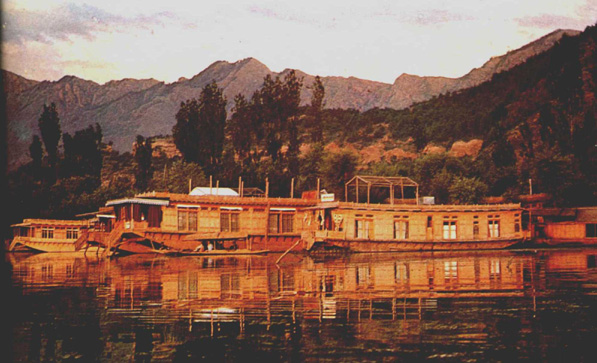 House Boats on Dal Lake in Srinagar. Credit for introducing House Boats in Kashmir goes to Pt. Narain Das, father of Swami Laxman ji.
Theatre - Natya Parva 2002
Moti Lal Kemmu's 'Aka Nandun'
Natya Parva 2002, the Theatre Festival of Sangeet Natak Akademy, New Delhi was organised in Mumbai in association with the National Centre for Performing Arts, Mumbai, from 1 December to 16 December 2002. The Kashmiri play 'Aka Nandun', a presentation by National Bhand Theatre, Wathora, Kashmir was staged on 3 December 2002 at Y.B.Chavan Auditorium. The play in original Kashmiri language, music and costume was penned, designed and directed by Shri Moti Lal Kemmu.
The story revolves round a queen longing for a son after giving birth to seven daughters. A Sadhu blesses her with a son on the condition that the boy be named Aka Nandun and be returned to him after 12 years. The queen accepts the condition. After 12 years, the Sadhu returns and asks for Aka Nandun. The queen tries to strike a bargain with the Sadhu by offering him money, land and jewellery, but the Sadhu does not relent. He commands her to cut Aka Nandun into pieces, cook them and serve them on 11 plates. Finally she complies and the Sadhu leaves, directing her to call Aka Nadun aloud, upon which Aka Nandun reappears.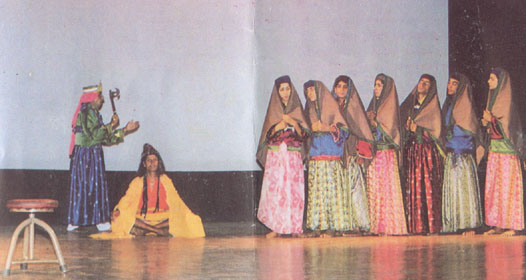 Aka Nandun has been a part of Kashmiri folklore for ages. It would be sung in music assemblies. Attempts to put it on stage and TV were made several times. The format chosen by Pt. Kemmu has been that of Opera, with elements from Kashmir's own theatre style of 'bàndûh päthûr'. The presentation, even before an audience, majority of which was non-Kashmiri speaking, was excellent.

The format chosen by Kemmuji has tried to interpret the message of the tale. The tale, which ordinarily looks to be very sordid, is not actually so. The concept of a mayavi Aka Nandun being cut to pieces, when the actual one is there to appear on the call of his mother, has been dramatically brought out.

The story is of Hindu dimensions, with prayers, mystics and gods forming part of the tale. The actors, director, musicians and all, are Muslims, particularly of rural background.

About Pt. Moti Lal Kemmu :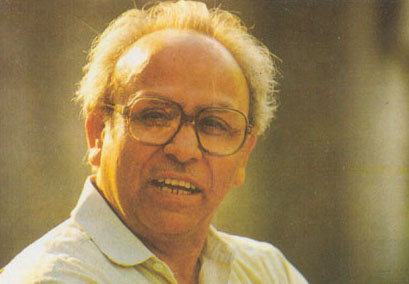 Born in 1933 in Srinagar, Kashmir, Shri Moti Lal Kemmu took his graduate degree from J&K University in 1953. He received training at M.S.University, Baroda under a Govt. of India scholarship. He has also been awarded a Senior Fellowship (in literature) by the Deptt. of Culture, Govt. of India.
With his plays Teen Asangat Ekanki, Trunove, Tshai, Tota Ta Aana and Bhand Duhai, Shri Moti Lal Kemmu has established himself as an important dramatist in Kashmiri. Actively involved with the promotion of the traditional Bhand theatre of Kashmir as well as other arts including the Dhamali dance, he has organised a number of workshops for actors and playwrights in Kashmiri.
Shri Moti Lal Kemmu received the Sahitya Academy Award in 1982 and was honoured by the Jammu & Kashmir Government for his service to Kashmiri literature and arts. Shri Kemmu received the Sangeet Natak Akademi Award in 1997.