Milchar
March-April 2004 issue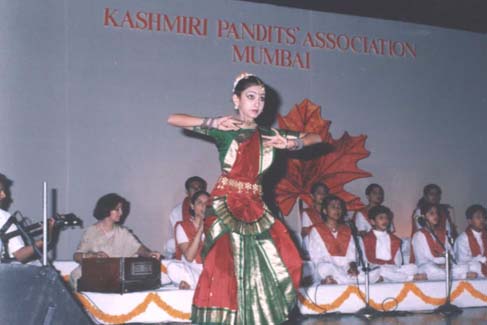 Kashmir's Students of the Vinod Sur Shringar Music Academy

performing at the Annual Cultural Nite at Rang Sharda, Bandra

Between Ourselves

Editorial

From the Pages of History

Sweet and Sour

Rejoinder

Our Heritage

Language

Spirituality & Religion

National Schools of Kashmir - Part 4

A Story dedicated to Project Zaan

Poetry

Children's Page

Report & Biradari News

Book Release

Letters
Children's Page

… Compiled by 'Kostur'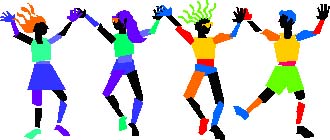 'Increase your Knowledge' Series:

Versailles Time-slip

During the afternoon of 10 August 1901, two middle-aged English spinsters, college principal Charlotte "Annie" Moberly and headmistress Eleanor Jourdain, were walking through the gardens of the Palace of Versailles, seeking a building called the Petit Trianon. Looking around, they suddenly found that all the other people nearby seemed to be wearing strange clothes, resembling those worn in pre-Revolution France during the eighteenth century. On the steps of a summerhouse, was a man, also dressed in this anachronistic style, whose face was visibly pockmarked by smallpox, which was common in the 1700s. And when they reached the Petit Trianon, Moberly (but not Jourdian) saw a woman in an elaborate eighteenth-century gown, who was sketching: the woman greatly resembled King Louis XVI's consort, Marie Antoinette!
In their subsequent book, An Adventure, the two women expressed no doubt that they had either spied ghosts from the 1780s or had travelled back in time to that period. Other people came forward to announce that they too had experienced similar sights in the Versailles gardens. Moreover, schoolteacher Clare M. Burrow had allegedly walked through a gate here that was later shown to have been sealed up for over a century.
In The Ghosts of the Trianon, Michael H. Coleman concluded that the two women had probably come unsuspectingly upon a rehearsal for a theatrical pageant with actors in period costume, but how can that explain Miss Burrow's sealed gate? Similarly, the women claimed to have seen a plough, but were told by the gardeners that there was no plough in the gardens; such a plough did exist here, however, during the reign of Louis XVI. Is that just a coincidence, or do these gardens truly offer a window - even a doorway - into the past?