Milchar
May-June 2004 issue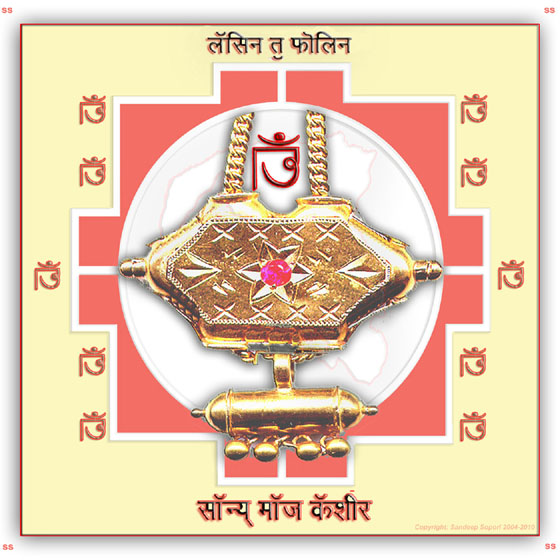 Kashmir's International KP Logo - Proposed & Designed by Sandeep Sopori, USA

Between Ourselves

Editorial

From the Pages of History

Sweet and Sour

Our Heritage

A Story dedicated to Project Zaan

Poetry

Children's Page

Report & Biradari News

Book Release

Laughs
Editorial
P.N.Wali
Employing our Youth

At the recently held meeting of AIKS at Jammu and in many other fora of the Community, concern for employment opportunities for our youngsters have been voiced. And it is felt that community action be taken in solving this problem.

The problem of employment for the youth who enter the earning stage of life is universal. It confronts every one in the society. But it is a more serious issue for the youth of community, whose families have been uprooted from the home land. We are left without any support from the home state, which even otherwise has in the past been seldom sympathetic. The Central adminstration shows no inclination to help. Government jobs in the state are almost out. Even commercial establishments like J&K Bank etc. have also shown no inclination to accommodate members of KP community. With no support base, the struggle for seeking employment can be bitter.

Every young man/woman has aspirtion for a 'good' job. But one has to go through frustrations, disappointments and compromises in the process. One seldom gets what one aspires for. Although there are exceptions. Some of our youngsters have done fairly well, often by dint of their capacity and drive.

Can the community help? Yes, in a way. Individuals in the community have been very helpful in the past. People who can help in industry, have helped of course within the limitations of their positions. No doubt as a community, we have a habit of not showing gratitude. But they have helped inspite of that. We hope this support mechanism will continue - rather more effectively.

Associate action in looking for openings can also be sometime useful. Some associations like in Delhi had an employment cell. In Mumbai, KPA provided a breathing space in their premises for a limited period till they were able to find employment. AIKS did the same for girls from camps. It may be done in future also.

Associations can do work in employment guidance. These days, guidance for employment has also become a specialised field. Some organisations have designed short courses for it. Young people need guidance where and how to approach for employment. The course conducted by Dr. Om Kaul, a top management consultant in Mumbai, on behalf of KPA last year, was found very useful by our youngsters.

Associate action can also work as pressure groups with state or central government to specifically make openings for the community youth. The problem of unemployment is rather in the worst form for those KPs still left in the Valley. Their youth are finding no outlets in an atmosphere which even otherwise is also not so sympathetic. There government initiative can be useful. The government, which is asking KPs to return, be told to make life easier for those who are still there. Employment opportunities specifically for them will be a step forward.