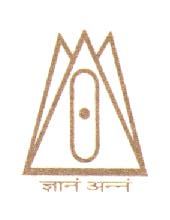 Aims and Objectives

The N. S. Kashmir Research Institute will engage itself in determining the parameters for the study of Kashmir's cultural heritage, promoting research and reinterpretation of its varied aspects in proper perspective.
The Institute shall seek to explore and bring to light areas and territories so far unmapped and undiscovered in Kashmiri culture, art, aesthetics, language, religion, rituals, philosophy, folklore and allied fields.
It shall endeavour to collect, procure, retrieve, protect and preserve community literature and materials relating to its heritage and culture available in the form of books, manuscripts, journals, paintings, artifacts, works of scholarship, documents and inscriptions etc.
The Institute shall compile, collate, edit, and publish research works on various aspects of Kashmiri art, culture and language; document these materials and assess their value in the context of the totality of Indian culture.
The Institute shall bring out a quarterly publication "Spanda", featuring well researched studies on Kashmiri Pandit literary and cultural heritage, scholarship, intellectual attainments and bring to fore aspects hitherto unknown and unexplored.
The Institute shall organise and conduct symposia, seminars, conferences and discussions at national and international level, involving scholars, authors and experts in various fields of Kashmiri Pandit culture and heritage.
It shall encourage and promote research by scholars and writers to evaluate and examine Kashmir's literary and cultural tradition in new details and dimensions, bring out genuine erudition and scholarship from the younger generation of Kashmiri Pandits and inculcate in them faith in community tradition and culture.
The Institute shall make efforts to seek grants, aid and donations from various organisations, N.G.O's, G.O.'s, societies and individuals to realize its aims and objectives.
The Institute shall make efforts within its means to create visual and audio compendium covering various aspects of Kashmiri Pandit religion, philosophy, literature, language.
The Institute shall grant scholarships to persons of the community for outstanding achievements in various fields of intellectual activity.
The Institute shall try to liaise with national and international institutions, organisations, libraries, universities, research centres and also interact and communicate with individual writers, authors and scholars, exchanging information and materials in order to promote studies on Kashmiri Pandit heritage.
The Research Institute shall aim at bringing out genuine erudition and scholarship from younger generation of Pandits and inculcate faith in them in the traditional past by putting together various aspects of Kashmiri Pandit cultural heritage.
It shall also undertake to work on life and wisdom of outstanding Kashmiri scholars, writers, saints and seers inviting international attention and appreciation for their work.
The main aim and objective of N. S. Kashmir Research Institute will be to make it a referral research centre for scholars, researchers and authors for working on Kashmiri Pandit culture and heritage.