On the eve of Janmashtami Festival 
- Pt. Pawan Ji Pandita
"Krishnam Vande Jagadgurum"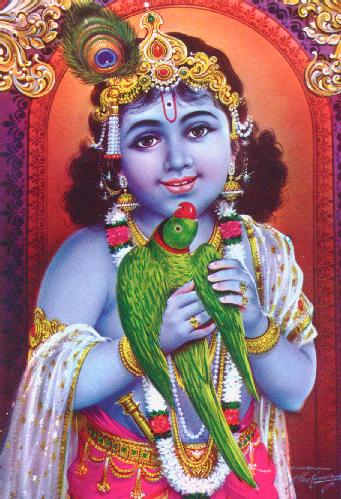 Lord Shri Krishna has been designated as Jagadguru. Jagadguru is not a person who imparts instructions to the whole universe. He is the one who guides all the human beings on the path of welfare. Shri Krishna has given such advice through the Bhagavad Geeta. The word 'Hindu' does not occur anywhere in the entire text of the Bhagavad Geeta, which shows that the message therein is meant for all humanity and is universal.

Lord Krishna appeared on this earth more than five thousand years ago; yet His teachings are as relevant today as ever. He is God, in the form of an ever-smiling, singing and dancing human! He who considers Joy as Life fills his life with joy. His struggle to annihilate the cruel rule of Kansa began in His childhood and His greatness as a leader is apparent from the way he awakened the whole society, from children to the elderly and even women for this struggle.

Influencing the entire nation with his mesmeric personality, Shri Krishna is found helping the victims of injustice all over India with His personal intervention. He has established justice and equality by over-powering the unjust. Even while residing in Dwarika He did not forget his poor friend Sudama and rushes to embrace him with love, spontaneity and sincerity. His devotion towards the learned saints, respect for elders, sympathy towards the weak, and love for His kin has made Him an ideal example, worshipped by all, all over.

On the occasion of Janmashtami, we rejoice over His appearance on the earth, perform pujan-archan and pray that we may acquire some of his great qualities.

Striving in that direction will be His true worship.
---