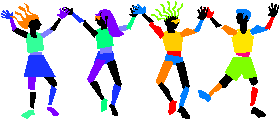 Stories for the Young
A Word from Author
'Pentachord' is my second book of short stories, and the first in English. My first book of short stories 'tsók módúr in Kashmiri language was published last year on Navreh. >>>
Advice
His name was Avtar but we would call him Nika. Nika was not nika, as the name would suggest. In fact he was more robust than all of us, but the nickname coined by his parents for him in his childhood, became popular. We would also love to call him Nika. >>>
The Last Game
Their's was called the 'Gang of Six'. Eldest among them was Lalji and he was 14 years old. All of them lived close to one another in the densely populated locality of Maniyar. >>>
Charu & the Witch
Long long ago, across the high snow peaked mountains, was a Village called Kolur. Kolur was situated at the foot of a small hill. A mountain stream 'Hapatara' flowed near by. >>>
Three Questions
Thousands of years ago, there was a kingly state in Bharatvarsha, called Batsala. Arunagiri was its capital. Maharaja Abhayadhiraj was the king of Batsala. He was a noble and pious man. Maharani Vasundhara was his queen. >>>
Kaal Chakra
Long long ago, at the foot of Himalayas across river Sarada, there was a village called Manjihara. There lived a poor potter and his wife named Harihar and Chandrawati. They had a son Vansraj, but he was no more living with them. >>>
Book : Pentachord (

| Review)
(A Collection of 5 Short Stories)
Author : M. K. Raina
First Edition : April 2005
Price : Rs. 30.00

Printed at : RC Printing Press, Vasai 401202.

Published by : Expressions
Printers & Publishers
Ground Floor, Pushp Vihar,
Shastri Nagar, Vasai Road (W),
Dist. Thane 401 202,
Maharashtra.

© M.K.Raina

No part of this publication may be reproduced or transmitted in any form or by any means, except for criticism or review in print or electronic media, without the explicit permission of the author.