Somnath Sapru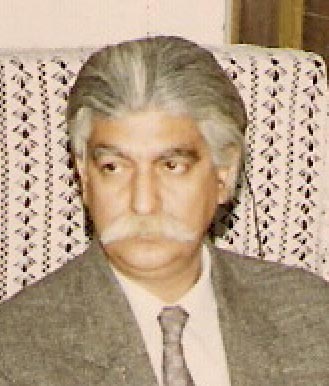 Somnath Sapru
Somnath Sapru has over 40 years experience as a journalist, author and editor of two leading newspapers in India- "The Pioneer" and "Indian Express"- at various cities. He was born in Jammu (J & K State) on January 21, 1940. He had his early education in Madras. Holder of degrees from Madras (now Chennai) and Karnataka Universities, Mr. Sapru was recipient of gold medal in Journalism studies.. He was awarded the Jefferson Fellowship in USA in 1979 and visited the United States in 1987 under the IVY Programme. He was also adjudged as the 'Journalist of the Year' by the Press Foundation of Asia-Mitsubishi in 1988. He has published several works on different Subjects.
Transnational News Agencies and Media Policies
(Mysore University, 1979)


The News Merchants
Dialogue Publications, New Delhi, 1986


The Pioneer Saga (History of The Pioneer)
From 1865 to 1989, a newspaper of which Sh. Somnath Sapru was the Editor for six years (Published by Pioneer Limited.)

CASHMERE-Kashir That Was 'Yarbal'
India is a land of communities, and Kashmir Pandits are one of them. Though they are the original inhabitants of the Kashmir Valley famous the world over for its beauty and learning, they are the living in their own country as refugees since 1989 due to religious persecution, ethnic cleansing and terrorism- their only fault lay in their religion, Hinduism.

This book describes basically the life and time of the half-a-million people of this community living in peace and harmony with nature. It also delves into the march of the people from medieval times into the modern age and the impact of transport and communication technologies that opened a window for information flow into the valley cocooned for so long due to the high mountains all around.

Customs and traditions are described in a changing scenario brought about by the introduction of the English language in the late 19th century.