About the Author
With a brilliant academic record which includes three post-graduate degrees in English, Hindi, Sanskrit and B.Ed from the University of Kashmir, Prof. Mohan Lal Koul served various academic colleges of Jammu & Kashmir State. As a student he was affiliated with the left-wing politics and zealously participated in cultural activities organised under the aegis of various cultural fora. He taught Kashmir Shaivism at Benars Hindu University as a visiting professor under U.G.C scheme. He also acted as an advisor of DAV Institutions in Delhi.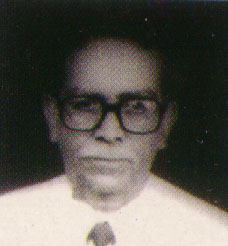 Prof. M. L. Koul
Apart from contributing articles to papers and journals on subjects related to history, culture, aesthetics and philosophy, Prof. Koul has authored a book on Kashmir crisis titled as "Kashmir-Past and Present, Unravelling the Mystique", which has been broadly appreciated for the documentation of facts and features about the fundamentalist developments in Kashmir.
In his brilliant foreword to the book Shri T.N. Chaturvedi, a scholar- politician, has put, "Shri Koul deserves all commendation for writing a book which helps to illumine many dark corners. It is a scholarly and documented work without being ponderous. It is a authentic in its composition and unsparing in its presentation of even unpalatable facts."