Part II:

Chapter 8
MASSACRE OF KASHMIRI PANDITS
(PART 3 of 3)
Dilip Singh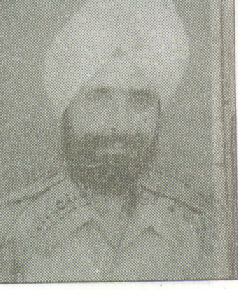 Name: Dilip Singh

Father's Name: Prem Singh

Date of Birth: 4.8.1943

Date of Assassination: 2.4.1990

Survivied by wife (43), son (23), daughters (27, 25)

He was a constable in the State Police Department. He was posted at Shopian which has been the principal centre of Muslim insurgency. As per the text-books taught in the Muslim Madrasas, he was a kafir and Zalim rolled into one. Hence he had to be eliminated and the alibi given out for his killing was the usual one that he was an informer. The Muslim killers lying in wait for him gunned him down when Dilip Singh was treading towards the market for fetching milk. His gruesome slaughter sparked off massive demonstrations in Tral by the Sikhs who flashed their kirpans and let loose their hair as a mark of protest.

Ved Lal Bhat

Name : Ved Lal Bhat

Father's Name: Nand Lal Bhat

Datc of Birth: 10.5.1933

Date of Assassination: 26.7.1990

Residence: Sopore, Baramulla

Survived by wife (51), sons (3O,25,23), daughter (21)

He was principal of the Higher Secondary School, Sopore. He had not migrated even though Sopore township was the snake-pit of Muslim armed insurgency. For a brief period he had gone to Jammu where as a responsible officer he was deputed to disburse the salaries to the refugee employees. This act of Ved Lal established his credentials of an informer. Unaware of the campaign of calumny against him, he returned to Sopore to invite death and destruction. The school which he presided over was the den of Muslim killers. It was in his school only that he was put to a volley of bullets and the killers arc said to be the teachers working in cahoots with all levels of armed Muslim insurgents.

Rattan Lal Raina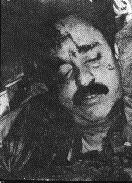 Name: Rattan Lal Raina

Father's Name: Lassa Kak Raina

Date of Birth: 6.5.1947

Date of Assassination: 18.8.90

Residence: Karapora Khushki, Rainawari Srinagar

Survived by wife (40), daughter (15), father (68), mother (65)

He was the son of a poor school teacher, who lived in absolute indigence but continued with the inherited tradition of imparting education to his progeny. He was employed in Jammu and Kashmir Bank. He was led to the trap of death laid for him by a Muslim friend, who is a cowherd boy. While talking to him the Muslim boy led him to a lane of the locality where the Muslim killers were waiting for him. When he came very close to them, he divas fired upon killing him instantaneously. With a view to instilling fear in the Kashmiri Pandits his body was thrown on a crossing surrounded by the Pandit houses.

Autar Krishen Pandita

Name: Autar Krishen Pandita

Father's Name: Maheshwar Nath Pandita

Date of Birth: 4.3.1967

Date of Assassination: 12.8.1990

Residence: Rohama, Sopore Baramulla

Survived by father (63), mother (57), brothers (28,18) sister (25)

He was said to be employed at Police Station Khanabal, Anantnag. He was kidnapped while on duty. He was taken to Chankhan, Sopore and put to untold torture. It is reported that people heard his screams when he was beaten with iron rods. He was trampled upon and burning cigarette ends were applied to his body. Despite his cries and screams nobody came to retrieve him from the clutches of the Muslim butchers. He was bitten and flesh peeled off his body. Bullets were pumped into him. After he was dead

he was hurled into the Jehlum. A decomposed body was recovered from the river which could not be identified. The Police Station at Khanabal is said to have declared him missing and was deliberately put on leave. His disappearance and subsequent killing have not been looked into by any of the human rights groups.

Brij Nath Koul

Name: Brij Nath Koul

Father's Name: Not known

Date of birth: Not known

Date of Assassination: Not known

Residence: Shopian Pulwama

Survived by Not known

He was a driver in the Agriculture University, Shalimar Srinagar and as a serious threat to Islam was kidnapped from his residential quarter along with his wife. Koul in barbaric fashion was tied by his legs with the Jeep in which the Muslim terrorists were travelling. He was dragged for a distance of 10 kilometres, finally untied at Chak-i-Hajan on Shopian-Kulagam highway in an unconscious state and put to bullets. The bloody spectacle was witnessed by hundreds of God-fearing Muslims who in barbaric fashion yelled in utter glee that his head was shattered, his leg was broken, his eye was smashed and his entrails were out.

His wife Sumitra Devi, poor and helpless, was gangraped and tortured by the Muslim tormentors. Finally she was strangulated and slaughtered and thrown to the vultures.

A Muslim officer of the department of Agriculture is said to be responsible for their killing. The same officer is said to be responsible for the killing of another Kashmiri Pandit from Wanpoh, District Anantnag.

Mrs Babli , Shrimat Roopawati

Name: Babli/Shrimati Roopawati Bhan

Date of Birth: 25.4.1966/4.7.1947

Date of Assassination: 28.6.90/28.6.90

Residence: Pulwama, Darsu

Survived by husband (25), son (2-1/2), daughter (4)

Survived by husband (43), sons (3 in number), daughter (25)

As Muslim terrorists had established a reign of terror, the Kashmiri Pandits were running off to safer zones to save their skin and faith. Babli and her mother-in-law were loading a bus with their house-hold goods and the terrorists appeared on the scene and kidnapped both of them. They were gangraped and subjected to untold torture. Both of them were put to bullets with impunity.

Asha Koul

Name: Asha Koul

Father's Name: Not known

Date of Birth: Not known

Date of Assassination: Not known

Residence: Achabal

Survived by Not known

She was pretty and charming, nice and well behaved. The Muslim hounds abducted her from Achabal in Anantnag. She was taken to an abandoned Kashmiri Pandit house in Srinagar where she was pitilessly tortured and gangraped for days on end. Ultimately she was hurled into a river where from her decomposed body was recovered on 8.8.92.

Babli Raina

Name: Babli Raina

Father's Name: Not known

Date of Birth: Not known

Date of Assassination: Not known

Residence: Sopore, Baramulla

She was a teacher and had been teaching Muslim girls with zest and dedication. The Muslim hounds given to lechery but accepted as Mujjahids forcibly entered her house in Sopore and barbarically gangraped her in presence of her family on 13.8.1990. Finally she was put to bullets.

Mrs. Sohan Lal Braroo

Name: Mrs. Sohan Lal Braroo

Husbands Name: Sohan Lal Braroo

Date Birth: 8.10.1940

Date of Assassination: 30.4.1992

Residence: Brayikujan, Srinagar

Survived by brother (50), son (28)

Sohan Lal Braroo lived in indigence and had not migrated to the desert lands of Jammu. As a man present on the scene it was expected that the Muslim barbarians would not kill him or his family. But being infidels they had to suffer the Muslim wrath. The barbarians entered his house and gangraped his wife and daughter. After the gangrape was over his wife was put to pistol shots. His daughter just in teens died during the rape. The grisly incident provoked demonstrations which were suppressed by the terrorists by resorting to retaliatory measures. Sohan Lal was not spared either. He was massacred with bloody vengeance.

Bal Krishen Tutoo

Name: Bal Krishen Tutoo

Father's Name: Vish Nath Tutoo

Date of Birth: 3.3.1930

Date of Assassination: 6.6.1990

Residence: Sheshyar, Habbakadal Srinagar

Survived by wife (50), son (27,22,19), daughter (18)

He was on the threshold of sixties but looked young and smart. The Muslim terrorists lying in wait for their kill fired upon him injuring him fatally in his chest. In a critical condition he was shifted to SMHS Hospital, Srinagar where doctors in all callousness left him uncared for as he was a Kafir. It marked an eclipse of medical ethics in face of Muslim ethics.

There were scores of Hindus who kissed death for want of medical care and aid as the Hospital was infested with psychopaths masquerading as doctors.

Keshav Nath Pandit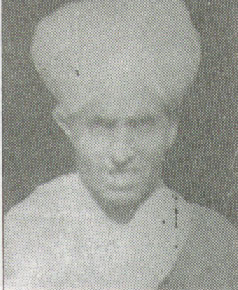 Name: Keshav Nath Pandit

Father's Name: S.L.Pandit

Date of Birth: 20.1.1919

Date of Assassination: 9.12.1988

Residence: Noorpoora, Tral, Pulwama

Survived by wife (65)

He was the first martyr who fell to the rising tide of Muslim bigotry. He was brutally killed by a Muslim constable, Mohammad Yousuf No.616 who had the Jamaat-I-Islami orientation and was allotted to sneak into the police forces. Mohammad Yusuf was the policeman on duty at the Hindu shrine in Vicharnag and in the wee hours of morning pounced on the old Mahant, dragged him out of his room, tore off his sacred thread in Islamic fashion and forced him to read Kalima and get converted to Islam. The Mahant stood his ground and declined the offer of conversion to Islam. The Chowkidar of the shrine begged of the Muslim bigot and killer to spare Keshav Nath. But the policeman went on insisting on him to read Kalima. He kicked and beat the Mahant and ultimately struck him with the butt of his gun killing him on the spot. And such an act of bigotry on part of a policeman happened when Farooq Abdullah was the Chief Ministcr.

It is said that the killer was i lid a hefty sum of money for carrying out the murder.

Ramesh Kumar Bhat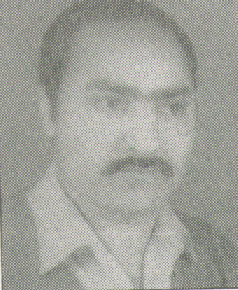 Name: Ramesh Kumar Bhat

Father's Name:

Date of Birth:

Date of Assassination: Living

Residence: Shopian, Pulwama

He is said to have been kidnapped from S.M.H.S Hospital, Srinagar where food for the patients was served to the Muslim terrorists and beds for the ill and ailing were used by the terrorists. To satiate their diseased mental proclivities the Muslim hounds subjected him to monstrous atrocities. They broke his legs, chopped off his tongue and inflicted burns on him through burning cigarette butt-ends. He was hurled into the river in a state of unconsciousness but was immediately rescued by CRPF Jawans who got him treated and revived. He is a pulsating proof of Muslim terrorism and barbarity.

Avtar Krishen

Name: Avtar Krishen

Father's Name: Pt. Sham Lal

Date of Birth: July, 1962

Date of Assassination: March, 1990

Residence: Pulwama

He was kidnapped from his residence and was kept in captivity for a number of days. His skin was peelted off by pliers and his body bore burn marks. His abdomen was ripped open and thrown off on a road-side thus signalling a victory for Islam.

R.K. Razdan

Name: R. K. Razdan

Father's Name:

Date of Birth:

Date of Assassination: Living

Residence: Chattabal, Srinagar

He was kidnapped and fleeced with a plastic insulated telephone wire. He fell unconscious and the Muslim hounds taking him as dead hurled him into the Jehlum. Soon gaining consciousness Razdan crept towards the road and was rescued by BSF Jawans. His body bore cigarette burns and deep - cut wounds inflicted by sharp edged weapons.

Durga Nath Rafiz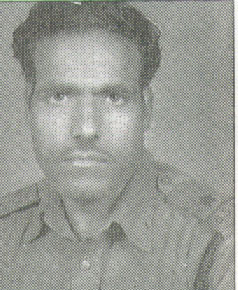 Name: Durga Nath Rafiz

Father's Name: Jia Lal Rafiz

Date of Birth: 11.10.1942

Date of Assassination: 3.6.1992

Residence: Jawahar Nagar, Srinagar

Survived by wife (45), son (23), daughters (20, 17)

He was a Sub-Inspector in Border Security Force and was posted at Pantachowk. His house at Jawahar Nagar had three shops, two of them were already let out and the third one was to let. A Muslim contacted him for tenancy of the shop that was locked up. Durga Nath out of good faith unlocked the shop for the person who desired to have a look of it. Terms and conditions were set and settled and the would - be tenant as per settlement was required to pay Rs.10,000 in advance. He fixed the day on which he would come to pay the advance money and lock the shop. As per promise the Muslim turned up and called on Durga Nath who came out to see him. He requested him to accompany him to his house where he would pay him the advance money in stealth as the militants had purveying eyes and would demand their own pound of flesh. Durga Nath failed to smell the rat though the brutal killing of Pandits had already touched a new water-mark. He accompanied the would-be tenant and never returned alive. His dead body was found at Badshah Nagar near Natipora. His tongue was chopped off for having asked for money to be paid in advance. His whole skull was bored from a point in the neck. The copper coin that was placed in his mouth as a matter of ritual dropped from the same hole that was burrowed in his neck. What is astounding that the Muslim who had led him into to the death trap is reported to have occupied the same shop.

Bhushan Lal Koul

Name: Bhushan Lal Koul

Father's Name: Sham Lal Koul

Date of Birth: Not known

Date of Assassination: 2.7.1990

Residence: Ashamam, Habbakadal, Srinagar.

Survived by: Not known

He was gentle, noble and God-fearing. He was a devotee of the Chakreshawari shrine and would barely miss a chance to pay his obeisance to the gods and goddesses thronging the Hariparbat Hillock. On the fateful day of July 2 he left his homeat about 10 in the morning for his daily routine. He did not return home till late hours in the night. He failed to turn up even on the next day. His family smelt a rat and began wailing and moaning. Ultimately the disappearance of Bhushan Lal was reported to the concerned Police Station at Kral Khud. The Station House officer was brutal in his behaviour and lauded the Muslim terrorists for the role they were playing for ushering in a new era for Kashmir and unequivocally said that in the process many people were bound to die. At the gate of the Police Station a constable asked the relatives of Bhushan Lal to leave for Jammu as there was every likelihood that he might have been killed by the Mujjahids. His dead body was finally found lying on a road. He was straightaway butchered by the Muslim butchers. He carried three bullet wounds. He was cremated under security cover and his dependents were shifted to Jammu. His brother is reported to have written to the Home Ministry about the cold-blooded murder of Bushan Lal, but not a word of consolation was heard from that quarter. Such has been the de-humanised face of Government of India.

M.L. Bhan

Name: M.L.Bhan

Father's Name: Not known

Date of Birth: Not known

Date of Assassination: 15.1.1990

Residence: Ompora, Badgam

Survived by: Not known

He boarded the bus bound for Srinagar. He was accompanied by his 12 year old son. His two killers also boarded the same bus. When the bus started plying, they stood up from their seats and found a room close by the side of Bhan and his son. In the flash of a moment one killer shot him at his temples. He died in no time. His son sitting by the side of his father was shell-shocked and clung to his father whom he felt still warm. He cried and screamed for help and sympathy. But none of the passengers who were all Muslims cared to listen to him. Nor did they try to console the little boy. Instead they abused him and jeered at him. The terrorists in full command of the situation ordered the driver to stop the bus. As he stopped the bus, they threw away the dead body on the road-side and pushed the little boy out of the bus. At last a vehicle of the security forces sailed by. The Jawans lifted his body and also picked up his son. The Muslims who had thronged on the road-side exhibited their absolute hostility towards the miserable little boy and the dead body of his father.

Ashok Suri

Name: Ashok Suri

Father's Name: Not known

Date of Birth: Not known

Date of Assassination: Not known

Residence: Kralpora, Badgam

Survived by: Not known

He was a driver who used to carry newspapers to the Western News Stand in Lal Chowk, Srinagar. On the fateful day he was kidnapped by the terrorists when he was on way to Srinagar. He was severely tortured. His body bore multiple burn marks. When half-dead he was told that they had to kill his brother and he was caught by mistake. So he was let off. Somehow he reached his home and narrated the woeful saga to his brother and begged of him to flee as his life was in imminent danger. But his brother did not oblige him. It was in the mid-night that the Muslim terrorists again gate-crashed into his house, attacked him with a sharp-edged weapon, chopped off his neck and left him to meet an agonising death.

B. L. Raina

Name: B.L. Raina

Father's Name: Damodar Swaroop Raina

Date of Birth: 4.7.1955

Date of Assassination: 26.6.1990

Residence: Frisal (Anantnag)

Survived by wife (32), son (4), daughter (3)

He had buzzed off his home in the wake of Muslim terrorism. But he returned to his native hamlet when his old father Damodar Saroop Raina was kidnapped from his home and whose fate is still not known. He along with his family and relatives who all had come back from Jammu were provided security cover by the security forces. Ultimately he was informed by the police that it was futile for him and others to wait for the release of his father as they had failed to get a clue leading to his recovery dead or alive. Accompanied by a posse of security people he along\vith his relatives was despatched to Jammu. Raina de-boarded the vehicle at Qazigund and despite hostility from local people he returned to his native hamlet. His family was there and he had not despatched them to Jammu. Just a kilometre away from his home, the vehicle was ambushed by the Muslim terrorists and Raina was one of the three victims. Within a time-period of 25 days father and the son were eliminated by the terrorists who proclaimed it as a great victory for Islam.

A.K Raina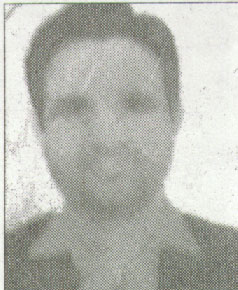 Name: A.K. Raina (M. Tech, Chemical Engineering)

Father's Name: Jia Lal Raina

Date of Birth: 4.6.1946

Date of Assassination: 20.3.1990

Residence: Kandi Khas, Handwara

Survived by wife (42), sons (16,14) daughter (x)

He was gentle, genial and highly sophisticated. He had risen to the position of Deputy Director Food and Supplies through his personal achievements and intrinsic merit. 0£1 the fateful day he came to his office as usual and was attending to his files and official matters. Suddenly the Muslim killers entered his office and fired a volley of bullets on him. He fell from the chair and was drenched in his own pool of blood. His body was there in his office for hours together. Police did not arrive on the scene of murder. All Muslims in his office were fully aware of the killers having decided to take his toll. Nobody informed Raina of the Muslim plans to slaughter him for the supremacy of Islam and extirpation of infidelity.

Bharat Bushan Koul

Name: Bharat Bushan Koul

Father's Name:

Date of Birth:

Date of Assassination: 22.5.1990

Residence: Ompora, Badgam

Survived by

He continued to live in his village though the Muslim terrorists as per their delineated plans had brutally killed a number of Pandits in the village. The terrorists kidnapped him, stuffed his mouth with a big lump of cloth and then hung him from a tree with a slip pinned on him. It announced that a person who dared touch his body would be paid one lakh rupees as reward. The family had to leave for Jammu and had stuffed a vehicle with some essentials. But before their departure terrorists battered into the house and carried away Bharat Bhushan at gun-point and his body hung from a tree was spotted next day. It is alleged that Dr. Zahoor, Director of the Medical Institute, Soura had refused him leave.

Suresh Kumar Kisoo

Name: Suresh Kumar Kisoo

Father's Name: Not known

Date of Birth: Not known

Date of Assassination: 17.5.1990

Residence: Raghu Nath Mandir, Srinagar

Survived by: Not known

He had walked out of his house on some business. The Muslim terrorists lying in wait squirted bullets on him when he was returning home. He fell down screaming in pain and agony. The terrorists opened their trousers, flaunted their genitals and urinated on his dead body. Another Muslim who witnessed the macabre scene patted the gun-wielding brutes for the treatment they had meted out to a Kafir.

T.K. Razdan

Name: T. K. Razdan

Father's Name: S.L.Razdan

Date of Birth: 9.9.1951

Date of Assassination: 12.2.1990

Residence: Badiyar Bhalla, Srinagar

Survived by wife (35), daughters (5, 4 months old)

He was an inspector in Central Bureau of Investigation and was posted in the Punjab. He came to Srinagar for a holiday. On that fateful day an old colleague of his came to see him at his place. Both of them boarded a mini-bus for Lal Chowk. When the driver stopped the bus at Gawkadal to de-board some passengers, Razdan's old Muslim friend pushed out a pistol and shot him in his chest. He dragged him out of the mini-bus and fiated the Muslim passengers to trounce him under their feet. He was dragged on the road for quite a bit of distance. His dead body was thrown by the side of a mosque and continued lying there for hours on end till he was reluctantly picked up by police. He was said to be assassinated by Manzoor Ahmed Shalla, a JKLF Muslim hound. His body was cremated by the CRPF alongwith his identity card that was nailed to his body by the killer and his accomplices.

Damodar Swaroop Raina

Name: Damodar Swaroop Raina

Father's Name: Veshya Joo Raina

Date of Birth: April, 1927

Date of disappearance: 2.6.1990

Residence: Frisal, Anantnag

Survived by son (45)

He was a retired government servant and was living the evening of his life peacefully. But the Muslim terrorists in their frenzy to cleanse Kashmir of Pandit infidels wrote his fate otherwise. They gate-crashed into his house when it was pitch dark in the night. His wife tried to avoid their onslaught by telling them that he was not home. But they searched every nook and cranny of the house and discovered him hiding in the attic of the upper-most storey of his house. They brutally dragged him out. The agonising and heart- rending cries of his wife could not impact the heartless killers. She begged of her Muslim neighbours to intervene so that he could be retrieved. They saw what was happening but failed to save the man from their clutches. The old man has remained untraced so far.

Sushil Kumar Kotru

Name: Sushil Kumar Kotru

Father's Name: R.K. Kotru

Date of Birth: 8.3.1973

Date of Assassination: 23.4.1990

Residence: Bagadaji, Rainawari, Srinagar

Survived by father (65), mother (60), brothers (37,34), sisters (30,27)

He was a student of XI class. The Muslim hounds said to be his near and distant neighbours caught hold of him in a nearby lane and started beating him to death. He was kicked and trounced, slapped and spat at. His hair was plucked out and his hands and feet were broken. Finally he was put to bullets and the killers danced and sang for the victory of Nizam-e-Mustafa.

B.K. Ganjoo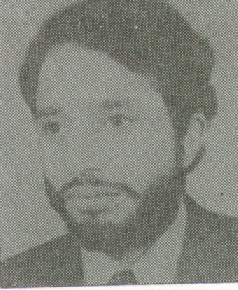 Name: B.K. Ganjoo

Fathers Name: Dina Nath Ganjoo

Date of Birth: Feb, 1990

Date of Assassination:

Residence: Chota Bazaar, Srinagar

Survived by

He was a telecommunications engineer with a bright future. His name was on the hit-list as he was informed of it by a Muslim said to be friendly towards him. On that fateful day at exactly 9 in the morning a killer knocked at the door of his house and was told by his wife that Ganjoo was out of his house and had left for his office. But the killer did not stop knocking at the door. His wife also did not open the door. Even on the persuasion of his wife he did not ring up the police station. Meanwhile the killers made an opening to intrude into the house and searched every nook and cranny of the house and failed to get hold of their victim who had hidden himself in a drum meant for rice. The tw o killers were laced with a Klashnikov and a pistol. They left the house disgusted and when at the gate of the house a Muslim neighbour of Ganju signalled them to go to the top storey of the house. They hastily went up and found him hiding in the rice drum. Both the hounds emptied their breast of bullets on him and killed him on the spot. His wailing widow begged of them to kill all the family as after his death they had little meaning in life. The brutal killers said, "who will cry over his body, if we kill you" ?

Dr. (Mrs) Soni

Name: Dr. (Mrs) Soni

Father's /Husband's Name: Ved Lal Sumbli

Date of Birth: 8.11.1912

Date of Assassination: 18.7.1990

Residence: Karan Nagar Srinagar

Survived by none

She had lived all her life in Srinagar and was a very popular nurse and was taken for a doctor. After the outbreak of Muslim insurgency she had stayed on in Srinagar and had not migrated even for a short period of time. The Muslim terrorists harboured absolute abhorrence for her as it was within the knowledge of all that she carried out abortions on unmarried Muslim girls who had been raped by them.

After the fall of evening Muslim gangsters carrying lethal weapons forcibly entered her house, hurled invective on her, beat her with shoes and rods and tied her to the bed with a rope. Soni was 78-year old. She was not shown any mercy though she pleaded for it. She wept and wailed and none of the terrorists was moved. As an act of absolute cruelty the Muslim hounds sprinkled petrol over the room and set it ablaze. Dr. Soni who had served the Muslims throughout her life screamed to rend the sky. Her screams could be heard by all her neighbours who never turned up to save her from the clutches of the hounds fighting For Jehad. She was burnt to death.

Anil Bhan

Name: Anil Bhan

Father's Name: Chaman Lal Saraf, adopted by his grandt.father late N.K.Bhan

Date of Birth: 8.6.1963

Date of Assassination: 16.2.1990

Survived by father(48), mother(45), sister(25)

He was a bright youth with an enviable academic record. Having earned a masters degree in the subject of Agriculture he sat for a competitive examination and through his sheer abilities and achievements won an appointment as Agricultural Technical Officer in the United Commercial Bank. Intelligent and committed to his profession he rose to be the Assistant Branch Manager of the said Bank. The Muslim terrorists with the chalked-out plans of eliminating all bright Kashmiri Pandit young men assassinated him when he was on his way to his office at Badshah Chowk, Srinagar, They squirted bullets on him when he took a turn near Reshi Mohalla. He fell down with blood oozing out from the numerous wounds caused by bullets. His killing generated a lot of fear and panic among Kashmiri pandits. The locality of Kannikadal where Anil lived was reduced to a desert land as all the Pandits inhabiting the area boarded the next available bus carrying them to safer zones for refuge from the Muslim hounds. Nobody was convinced when the Muslim killers said that it was a case of mistaken identity. His brutal slaughter spread like wild fire throughout the valley through the screeching lines in the local dailies strengthening the impression that Muslim killers operating from the mosques had to massacre all youngmen belonging to the Pandit community thus leading to their exodus from the killing field of Kashmir.

Do the Indian ostriches know it? Does Kuldip Nayar capping them all know it?

Bansi Lal Misri

Name: Bansi Lal Misri

Father's Name: Jia Lal Misri

Date of Birth: 8.9.1960

Date of Assassination: 27.3.1990

Residence: Hyderpora, Badgam

Survived by wife (27), son (1 year old)

He was a handsome youngman with many miles to go. Unlike Pandit youngmen he had taken up business as his career and was doing extremely well. He had shifted to Jammu in the wake of terrorist deluge enveloping the valley. But he chose to return to his home-land in connection with his business which he had deftly expanded. He stayed with his brother at Hyderpora where he had constructed a house. The Muslim killers three in number knocked at the door of the house. His brother jumped off the wall and ran off to save his skin. Bansi informed them that he was not home. The killers immediately changed their mind and decided to kill him. One killer would chase him, the other would guard the inner door of the house and the third killer would position himself at the outer gate fringing the lane. The first killer chased him and Bansi ran up the stairs of the house and jumped off the window into the compound. He could not stand up as he broke his legs. The second killer arrived on the scene and put him to bullets. The third killer too joined them and emptied his whole breast on him killing him instantly. Many bullets had struck his head and his brains thus hammered out were seen hanging on one side. The local police as part of the fundamentalist intrigue did not arrive on the spot. The CRPF personnel evacuated the family of his brother to Jammu under security cover. He might have been cremated or given a burial as none of his family attended his last rites.

Pushker Nath Koul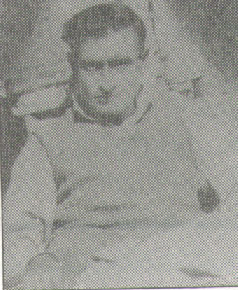 Name: Pushker Nath Koul

Father's Name: Dina Nath Koul

Date of Birth: 10.6.1941

Date of Assassination: 22.4.1990

Residence: Bijbehara, Anantnag

Survived by wife (48), sons (30,25), daughter (16)

He was unemployed and lived on an income accruing from a small orchard that he owned. He was frank, fair and forthright in his manner. He zestfully cultivated and maintained good relations with the Muslim residents of his village. With the spread of terrorism he became suspect in the eyes of Muslims whom he advised to distance themselves from the outfits that had started operating in the village. Because of his cultivated contacts with them Pandits thought him safe and secure from the Muslim onslaught. But what they had thought about him got disproved when at exact 8 in the evening a Muslim killer knocked at his door. His wife warded him off by telling that he was out of home. Meanwhile he started having his meal. The same killer broke open all the doors and entered his room to tell him that he was wanted by the Station House Officer. Pushker Nath had taken only two morsels, gave up eating anymore and accompanied the heartless killer. He was whisked away and his daughter small in years informed the Kashmiri Pandit neighbours about the incident. They got panicked, did not sleep for the whole night and made some attempts to inform the Police but were stopped in their tracks by a N.C. activist who might have been aware of his ultimate fate. The younger son of Pushker Nath, fearless and agile, could have organised some efforts for his retrieval, but was away from home and was not immediately informed. Pushker Nath was meted out the same treatment that is prescribed for the kafirs through practices and precedents. He was severely tortured as his body bore burn marks. He was beaten with iron rods, skinned off and left to die. His body was lying under a tree at Thajvour and was recovered by Police fully aware of the incident but "no action" was the pass-word. He was allegedly killed by the same killer, Mana Darzi alias Manzoor-Ul-Islam who had killed Prem Nath Bhat and many others.

Ramesh Kumar Bhat

Name: Ramesh Kumar Bhat

Father's Name:

Date of Birth:

Date of Assassination:……………..living

Residence: Damhal-Hanjipora (Kulgam)

Survived by: Wife (35), Son (12), Daughter (8).

Ramesh Bhat is a fireman. He was on duty in the fire-station Damhal-Hanjipora. It was exactly in the night of 31st May, 1990 that the terrorists as per their pre-drawn blue-print entered his room where he was playing cards with his colleagues, two Muslims and a Sikh. Being a Kashmiri Pandit he was picked up and whisked away in the taxi of Gula Dar of the same village. There were nearly twenty firemen of different ranks in the building of firebrigade but none came to intercede with a view to saving him from the clutches of the killers.

Having reached Garo village the killers accused him of being a spy and asked him to hand over the wireless set through which he was transmitting messages to his Indian masters. As he failed to produce a wireless set the Muslim tormentors beat him with the pistol butts and fractured his head. He was carried to Nehama where he was stabbed in his back and two sides. A dagger was pierced into his spleen and he fell like a felled tree. Riding on his body he was trampled upon, crushed and left as dead. After two hours the Muslim hounds returned to the same spot and beat him black and blue and installed a tag on his body claiming responsibility for his murder.

Meanwhile a fire-van sailed by and fire-men taking him as dead lifted him and admitted him in the Kulagam hospital where he was given first aid. Therefrom he was shifted to Bijbehara hospital by BSF and CRPF personnel. As he was in deep pain the doctors advised the security men to get him admitted in SMHS Hospital where he was operated upon and his spleen was removed.

The armed Muslim terrorists came to the hospital to kill him but they failed in their sinister design because of security men guarding his body. After getting discharged Ramesh stayed at Avantipora Group Centre for two months. His family was shifted to Jammu soon after Ramesh was stabbed. Presently he is living in a rented slum in Jammu. He has a wrap round his waist. He walks with great difficulty and is weak and emaciated.

Chamam Lal Koul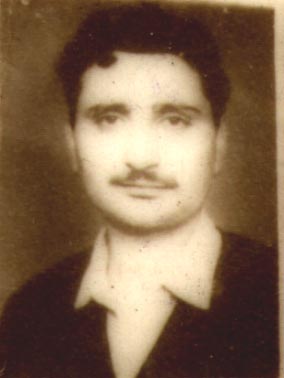 Name: Chaman Lal Koul

Father's Name: Shyam Lal Koul

Date of Birth: 10.7.1944

Date of Assassination: June 1990

Residence: Patlipora, Chattabal, Srinagar

Survived by wife (44), sons (11,9) daughter (13)

Chaman Lal Koul was a bright person with a degree in Commerce. He served as an Accounts Officer in the Department of Industries and was known for his competence. In the wake of Muslim insurgency his entire family including his old father had fled to Jammu. But Chaman Lal stayed back and continued attending his duties. On the fateful day he cooked his food, laid it on the table, switched on the idiot-box and was about to settle himself for lunch when a Muslim fairly known to him called him out for a word. Gripped by fear and panic Chaman Lal called his neighbour, Som Nath, a young man of 32 years who had stayed back to serve his invalid mother. Chaman Lal and Som Nath together accompanied the caller who was known even to the latter.

Both of them were whisked away and nothing was known about them for full four days. Som Nath's ailing and invalid mother wailed and screamed in agony but that would not melt the hearts of the Muslim killers. Chaman Lal and Som Nath were hacked into pieces and were stuffed into two gunny bags which were found lying on the Alijan Road. The police took the hacked bodies to the cremation ground for last rites. The ashes of Som Nath were handed over to his old invalid mother who was shifted to Jammu under security cover. The ashes of Chaman Lal were handed over to his old father at Jammu.

Daya Ram Koul

Name: Daya Ram Koul

Father's Name: Sona Koul

Date of Birth 2.4.1916

Date of Assassination: 13.6.1990

Residence: Chitragam, Shopian

Survived by: Wife (75), sons (40,30), daughter (5)

Daya Ram Koul had not fled his native hamlet as he alongwith his family was assured of safety by his neighoours and family friends. It was an influential family which owned a large business establishment in Chitragam. Daya Ram in the evening of his life was reluctant to abandon his birth-place and was keen to breathe his last in his own native village.

When Daya Ram was younger in years he had taken an oath at the Shrine of Nand Rishi alongwith his twelve Muslim friends that they would live and die together and partake of joys and sorrows of life in the company of one another He alone remembered the pledge and rest of his twelve Muslim friends had clean forgotten it and it cost his life.

The family lived comfortably and without fear and trepidation till 12th June, 1990. On the ugly day of 13th June 1990 a band of Muslim terrorists laced with sophisticated weapons entered his house and asked Daya Ram's eldest son to accompany them for a word. The mother begged of them for mercy and cleverly pushed them out of the house and bolted the door from inside. Her son managed to flee the scene. Meanwhile she sent for the Muslim neighbour who had assured them of protection. He failed to turn up pretending illness. Sensing trouble she alongwith her family fled her house and cried for help but nobody came to their rescue. Terrorists fled the scene and did not strike that time.

Daya Ram as a matter of life-long habit used to go to the stream flowing on the outskirts of the village for ablutions and prayers. In the wee hours of the morning he was returning home after ablutions and prayers when suddenly a taxi stopped near him. He was accompanied by a boy who could sense that the taxi was loaded with terrorists. He was forcibly huddled into the taxi and whisked away. His family lodged a report with the CRPF centre, but that proved a mere routine. After two hours his dead body was found in Frisal village near Dumbi Dul. He was cremated by his family in his ancestral crematorium as per his past wish. What was shocking that the taxi used by the terrorists belonged to one of his twelve friends who had vowed in their youth to live together through thick and thin at Nand Rishi's shrine.

The CRPF shifted the whole family to Udhampur and are in exile.

| | |
| --- | --- |
| Kamal Suri | Chand Ram |
| Chaman Lal Tikoo | Ashok K. Pandita |
| Badri Nath Koul | Baldev Raj Dutta |
| Jawahar Lal Bhat | D. N. Bhat |