Tribhuwan N. Bhan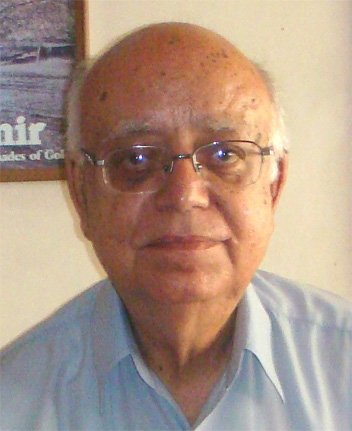 Tribhuwan N. Bhan
After graduation from J&K University, taught mathematics at Hill Grange High School and Junior College, Mumbai for nearly three decades, retiring from the institute in 1995, but not from the noble profession of 'teaching'. Still teaching Mathematics to young students. Keeping in constant touch with past and present students and thus acquiring energy and everlasting youth.

Sweet and Sour

Change in Times

Thoughts - At a Funeral

The White Horse

Unforgettable Incident

Man Versus Animal And Nature

Revolution in Mathematics

Fantasy and Reality

The Redeeming Factor

Not Illusions

Essence of Kashmiriyat

The Companion

Tata's Contribution to Bombay's Development

Child is the Father of Man

Pigeons at my window sill

Conversing with God

Mera Bharat Mahan

Oh Mother!
Tributes

Tribute: Remembering Prof. D.N. Madan - My Mentor

Tribute: Remembering Shri Jagan Nath Dhar
Downloads

Ali the Tongawala

Barbecue from Kangri

The Last Journey