Eve's Corner
Evolution of Women
... Basanti Raina
(Starting this issue of Milchar, 'Eve's Corner' will be a permanent feature and will carry articles on various topics concerning womenfolk. We appeal to our lady members to contribute to this column - Editor)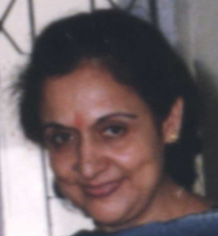 If a research scholar was commissioned to write a book, not on 'his' story but 'her' story, he would probably complete his study in a day. Even with great mental effort it is doubtful that he would produce more than a thin pamphlet. This is not to insinuate that there have not been women who have left their indelible mark on time – but that they have largely been peripheral characters in the story of man; there has been no continuity, no line of succession in their stories. Women, like the soil, they were identified with by philosophers, yielded to the sower without protest and remained, on the whole unacknowledged.
The Aryan settlers had a high regard for their women during the Rig Vedic period. The Aryan wife was not servile in the early Vedic period. Her status was higher than that of women in any other early society. In one of the Upanishads, there is an instruction on the ritual, which would ensure the birth of a scholarly daughter.
There is a change in the destiny of women, for the soil can now determine its yield. The woman with her impulsive power would release an energy more potent, yet constructive than that of the destructive energy of an atom bomb. This power is not revolutionary, but an evolutionary, which is dramatically and progressively modifying the character of women everywhere. For without doubt, women are born with a fire in their hearts and are on the threshold of change.
Women are the very foundation of our existence. When they lose touch with their real selves, the harmony of the world ceases. It is by strengthening the feminine qualities that women can improve the lot of the human race. They are instinctively homemakers, handling the travails of life and living. They are also more sensitive to the occasional, "illogical" at times primarily emotional vibes, which are integral to human interaction. Women have an innate characteristic of open mindedness, which allows them to maintain a significant and essential flexibility during the course of an interaction thereby resulting in more meaningful outcomes.
Men usually tend to follow a set agenda and are goal oriented in their interactions. This makes them hard taskmasters and they can become dogmatic about driving a point home. Tact, diplomacy and patience are virtues more apparent in a woman rather than a man.
In businesses where you need to have people with high level of responsibility combined with responsiveness, women tend to have an edge. The sincerity of women reflects in their work. One can never catch a woman executive at a pub during working hours.
Being the big boss does not free women from responsibilities of being a homemaker, wife and mother. With their feet firmly on the ground these women battle on in a decidedly male dominion and most importantly, win. May our tribe increase.