Milchar
January-February 2004 issue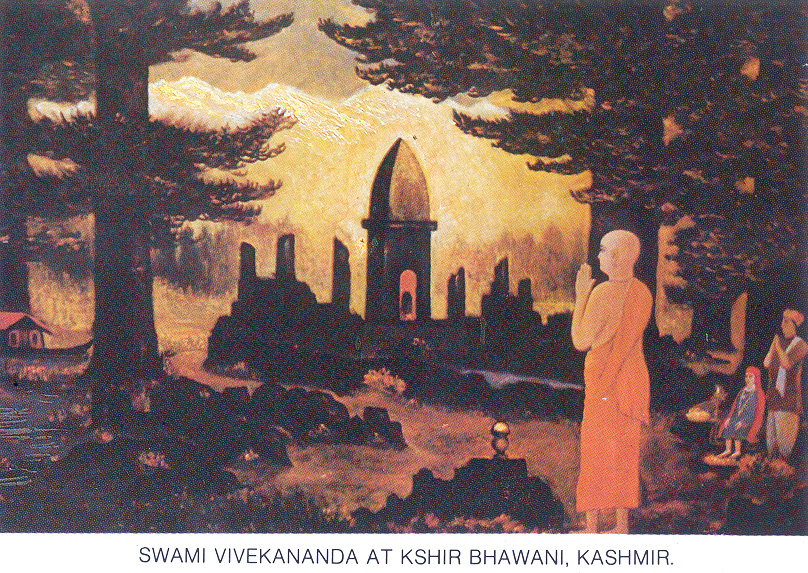 Swami Vivekananda at Kshir Bhawani, Kashmir

Between Ourselves

Editorial

From the Pages of History

Health

Viewpoint

Our Heritage

Script for Kashmiri Language - Part 1

Introspection

Holocaust Day

Stories

for

the Children

National Schools of Kashmir - Part 3

Spirituality & Religion

Poems

Children's Page

Report & Biradari News
Between Ourselves
… M.L.Mattoo, President
Namaskar.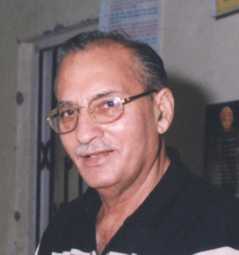 It gives me immense pleasure to thank our Biradari members, who participated in the community Hawan on 7th & 8th Feb., 2004. This could be a good beginning for the New Year by seeking blessings from "Maa Jagat Amba". I must say thanks to our young volunteers both girls and boys, who in large numbers, enthusiastically served "Naveed" to all present until last. This is possible only when you wish to make your presence felt particularly as this time the young girls did. These functions encourage interactions amongst the elders and the youngsters. Incidently, we, on this day had the presence of Smt Shiela and Shri Nand Lal Zutshi (from USA) erstwhile President of KPA, a person who made our "Kashyap Bhavan" possible. He lauded the function for presence of large gathering of Biradri members.

• I am happy to convey that we have received a letter from CIDCO having allotted us a piece of land admeasuring 500-600 sq mts at Khargar,Navi Mumbai and the site will be selected later for which an option has been submitted. This has now posed a challenge to us to be prepared to draw our future plan for this plot of land and also contribute our might. So my appeal to our community members is to come forward with their willing donations to fulfill our objectives.
• I am proud to say that one of our brothren Major General Tej Kishen Kaul GOC-HQ Maharashtra & Gujarat Area has been awarded ATI VISHISHT SEVA MEDAL (AVSM) on the eve of Republic Day 2004, for his 36 years of distinguished service. Our congratulations to him.
• Shri Anupam Kher, cine artiste and chief of Film Censor Board has been awarded Padma Shri along with others. Our congratulations to him also.
• Shri Sanjay Kaul, President Kashmiri Overseas Association USA, visited Kashyap Bhawan on 1st February 2004 and had interaction with our BOT members. The purpose was to explore the areas of cooperation and collaboration in preserving/ protecting/ promoting KP culture. After the discussions he was highly impressed by our "PROJECT ZAAN," and other activities. In this meeting Shri N L Zutshi our past President was invited as special guest, who also gave a summary and laudable account of our Association from its inception to date.

• Navreh Mubarak to all.