Milchar
January-February 2004 issue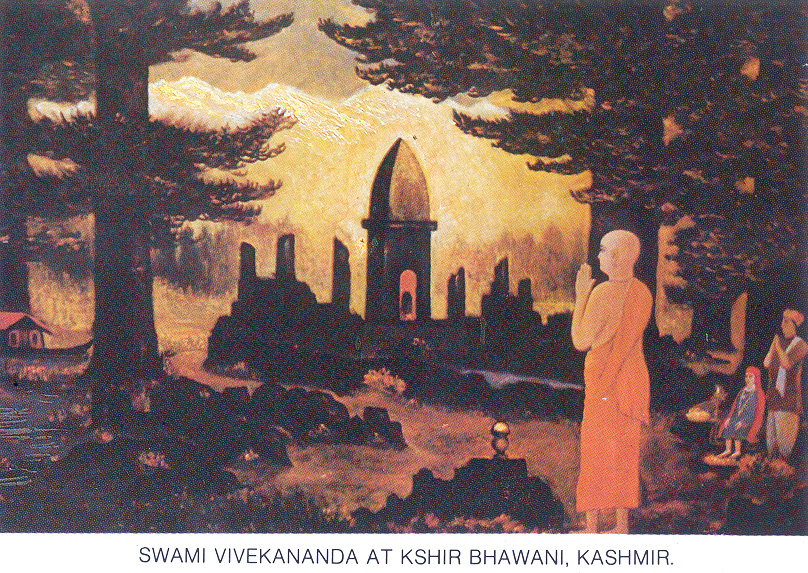 Swami Vivekananda at Kshir Bhawani, Kashmir

Between Ourselves

Editorial

From the Pages of History

Health

Viewpoint

Our Heritage

Script for Kashmiri Language - Part 1

Introspection

Holocaust Day

Stories

for

the Children

National Schools of Kashmir - Part 3

Spirituality & Religion

Poems

Children's Page

Report & Biradari News
Stories for the children
Three Questions --- Concluding Part
... M. K. Raina
Part 1 | Part 2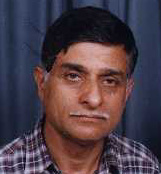 Ananta requested the Tantrik to stay for the night, so that they could leave together for Arunagiri next morning, where he would pay him his fee. "How and wherefrom are you going to pay me," asked the Tantrik. Ananta was silent. He could not reveal the facts. The Tantrik got suspicious. He shut his eyes and meditated. After a while, he opened his eyes and fell at Ananta's feet. Anusuya looked puzzled. He did not know what was going on. The Tantrik disclosed that Ananta, was actually Rajkumar Arisudhana of Batsala. Both Anusuya and Pushpalata were stunned at the revelation. Tantrik said to Rajkumar Arisudhana, "I will not accept any fee from you. You are the son of the most noble king on earth. It was my guru Joginda, who performed Tapasya and Yagna to bring you into this world." Anusuya and Pushpalata touched Rajkumar Arisudhana's feet in reverence. Tantrik continued, "I will be pleased to send the message of your return to Maharaja Abhayadhiraj through my tantrik powers." After saying this, the Tantrik left.
Rajkumar Arisudhana left for his kingdom next morning. It was the last but one day of his five year limit. He was eager to reach Arunagiri. He took Anusuya, Pushpalata and their son along. They had to go a long way, first up to village Rudraloka and then rowing along the river Surbhi, to Arunagiri.
• • •
Maharaja Abhayadhiraj was very perturbed, for, he had no news about Rajkumar. There was only one day left now for the five year term to end. Maharaja thought that his wish to crown his son as his successor, would probably not materialise. Maharani was very upset. She was longing to see her son, with or without answers. Both of them went to bed with a heavy heart.
Maharaja Abhayadhiraj saw Rajkumar Arisudhana in his dream, telling him that he would reach Arunagiri next morning. Maharaja woke up and told Maharani about the dream. Her joy knew no bounds. The Tantrik had done his duty of informing them about Rajkumar's return. Maharaja immediately called for the Mahamantri, Rajguru and others and told them to make grand preparations for receiving Rajkumar Arisudhana at the Surbhi banks.
• • •
On reaching Arunagiri in his boat, Ananta found Maharaja, Maharani, Mahamantri and all other dignitaries waiting impatiently at the bank of Surbhi, with garlands in their hands. There was a sea of people behind them. A specially decorated elephant was there to carry Rajkumar.
People shouted slogans with joy, "Rajkumar Arisudhana Ki Jai". Maharaja and Maharani had tears of joy in their eyes. They embraced and garlanded their son. Others followed.
Rajkumar Arisudhana was seated on the elephant. Maharaja & Maharani got onto their royal carriage. Rajkumar had Anusuya, Pushpalata and their son seated on another carriage along with Mahamantri. They then set towards Rajmahal.
• • •
Rajguru was waiting with flowers and tilak at the Palace Gate. He welcomed Rajkumar Arisudhana and applied tilak on his forehead. He escorted Rajkumar to Durbar Hall, where he was scheduled to answer the three questions in presence of all.
People had assembled in the courtyard of the Rajmahal. Rajkumar Arisudhana was given a royal bath and a royal robe before he took his seat in the Hall next to Maharaja Abhayadhiraj. Anusuya and his family also joined the Durbar. Maharaja asked his Mahamantri to proceed with the formalities. Mahamantri welcomed the public and then stated the purpose of holding Durbar. He requested Rajguru to pronounce the questions one by one to enable Rajkumar to answer them. There was pin-drop silence all around.
Rajguru pronounced the first question: 'What is that which a woman loves most?'
Rajkumar Arisudhana shut his eyes for a while. Then he looked at the blind Pushpalata and answered, "A woman loves her child the most."
Naturally. Rajkumar had changed his answer to this question. When Pushpalata donated her eyes, she knew very well that she would not be able to see the world thereafter. She also knew that her beauty, which she loved most and which she had restored by selling her house and the precious necklace, will mean nothing without eyes. Still she sacrificed everything for her child. This made it amply clear that her child was her ultimate love.
Rajguru pronounced the second question: 'In what lies one's lasting pleasure?'
Rajkumar answered: "One's lasting pleasure lies in one's contentment".
Mihira was not a bad man. Being ambitious is not sin. In fact ambitions lead to progress but one has to be contented with one's lot at a certain stage. Mihira had lost contentment. His ambition to be the wealthiest man turned him greedy and in the process, he lost everything.
Rajguru pronounced the third question: 'What is that which one can not hide for long?
Rajkumar replied: "One's Roots".
Narsimha knew very well that his prediction could get him into trouble, but he could not resist telling a fact. The astrologer in him did not allow him to keep quiet. He was sure his prediction was based on authentic calculations and he was correct. So even at the cost of his life, he could not hide from the world, the facts, much less his roots.
Maharaja Abhayadhiraj directed his Mahamantri to bring him the amulet given by yogi Joginda. The amulet was opened. Maharaja and Rajguru checked the answers with those given by Rajkumar. Maharaja was highly delighted and so were others. Rajguru announced that the answers were correct. People shouted jayjaykar for Rajkumar Arisudhana.
Next day, as the Sun rose high in the sky, Rajkumar Arisudhana was crowned as the rightful successor to the throne of Batsala. There was illumination throughout Arunagiri. Rajkumar got Anusuya appointed as a Mantri in the Durbar, much to the delight of Pushpalata, who enjoyed the function through the eyes of her son. In the midst of public, Maharaja Abhayadhiraj spotted an old man, who was watching the proceedings calmly. It was yogi Joginda. Maharaja, without caring for the royal protocol, went personally up to him and embraced him. He brought him to the ceremonial dais where he was welcomed with garlands. Maharaja introduced him to Rajkumar Arisudhana. Rajkumar touched his feet. Joginda was all praise for the prince. He blessed him and prayed for his long life. Maharaja gifted him a pearl necklace.
• • •
There was one question which still bothered Rajkumar Arisudhana. Did he not commit a sin by not revealing his identity to Guru Vasudeva? He had thought to put this question to Rajguru, but since yogi Joginda was present in the Rajmahal, he deemed it proper to put the question to him only. Next day, after narrating the whole story of Guru Vasudeva and Narsimha to yogi Joginda, Rajkumar put the question to him. Joginda replied, "No. You have not committed any sin. You were asked to remain in the garb of an ordinary person and not to reveal your identity, while seeking the answers. You have merely complied with that condition. Moreover you did not hide your identity to cause any harm to anybody or to escape a punishment." Rajkumar Arisudhana was relieved to hear Joginda's reply and so were all others.
• • •
Five years later, Maharaja Abhayadhiraj and Maharani Vasundhara decided to relinquish the throne in favour of their son. So Rajkumar Arisudhana became the king of Batsala at the young age of twenty-five. At the age of thirty, he extended his rule to other regions which included Rudraloka, Chandri, and Saraspur. He treated all his subjects with love and care and provided them a justly rule. People were also proud of him.
And Maharaja Arisudhana came to be known for his wisdom and justice throughout Bharatvarsha. Anusuya, who was appointed his Mahamantri, proved his credentials by his wise counselling and guidance to the king all through his life.
• • •