Milchar
April-June 2002 issue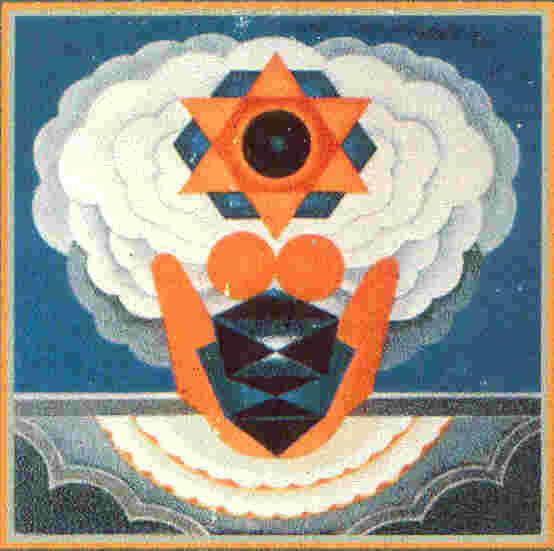 Pandit Sham Lal Shakdher - A Homage*
Way back in 1939, a young Kashmiri of twenty years trudged from the labyrinthine lanes of Gankhan, a downtown Srinagar locality, to the capital of the country. Armed with just a university degree but full of hope, ambition and conviction, Pandit Sham Lal Shakdher landed in Delhi's strange and alien ambience to seek a place in the sun. This first born of Pandit Keshav Ram and Rukmani Shakdher moved on like a pilgrim of yore in search of a meaning, a purpose and a direction to his life. And as destiny would have it, he had not to travel far. As if driven by a divine power, Pandit Shakdher came face to face with another Karmayogi, the late Pandit Maheshwar Nath Kaul. Pandit Kaul was then officiating as the Secretary of the Central Assembly, the predecessor of present Parliament. This meeting, which Pandit Shakdher proudly remembered, took place on April 21, 1939, set off a beautiful relationship that blossomed and bloomed with the passage of time. As if made for each other, the two yogis blended themselves into the Guru-Shishya tradition in common pursuit of knowledge and perfection. Infact, they were alter-ego to one another so much so that even foreigners at international parliamentary meets and conferences, some time mistook one for the other, as there was so much similarity in their thoughts, actions and conduct.
Pandit Sham Lal Shakdher served in various departments of the Government of India such as Information and Broadcasting, Rehabilitation, Law and Commerce. But his decisive moment came when he was selected by Pt. Jawahar Lal Nehru as the first Secretary to the Ministry of Parliamentary Affairs in 1949. At that moment, he was concurrently holding a post in the Lok Sabha Secretariat. Shri G.V.Mavlankar, the first Speaker of Lok Sabha, recognising his worth, selected him as Deputy Secretary in the Lok Sabha Secretariat. Soon after, he was selected as Secretary to the newly created Estimates Committee and the Public Accounts Committee. In 1952, Pandit Shakdher concentrated on Lok Sabha and became its first Joint Secretary in 1953. In 1973, he became the Secretary General of Lok Sabha after having remained as Secretary from 1964 to 1973. Pandit Shakdher was appointed as Chief Election Commissioner of India in 1977, succeeding Shri T.Swaminathan. This was another feather in his cap after having received national and international fame as an acknowledged authority on parliamentary practice and procedure. Pandit Sham Lal Shakdher was probably the first Chief Election Commissioner who did not treat the job as a sinecure and a post-retirement bonanza. He took a pro-active part in the process of electioneering and left an indelible mark of fairness and independence on the office. His tenure was marked by the first-ever countermanding of elections to a Lok Sabha seat. He forcefully pleaded for introduction of electronic voting machines, one-day polls and a code of conduct for political parties and candidates. Himself describing what the qualities of an election commissioner should be, Pandit Shakdher said, "An independent mind. The incumbent should be utterly fearless and not be cowed down by the might of the executive. He must have a balance approach. He must be conversant with the election law and be a person who studies and understands human nature." Pandit Shakdher's own personality and demeanour perfectly fitted this description.
A widely travelled man, Pandit Shakdher was a prolific writer and an authority on parliamentary practice and procedure. Some of his widely commended treatises are: Practice & Procedure of Parliament (in co-authorship with Pandit M.N.Kaul), Constitution and Parliament in India, The Commonwealth Parliaments, Glimpses of Parliament at work, Inter-Parliamentary Relations, Administrative Accountability to Parliament, and many more. The book 'Practice and Procedure of Parliament' is quoted the world over and in India by all the legislatures and legislators. It has come to be treated as a great authority on running of legislative bodies. In 1973, he was elected unanimously as the President of the Association of Secretaries-General of the Parliaments of the World. Besides, he also worked as Secretary General of the Indian Parliamentary Union.
A man of wide parts, easy demeanour and firm convictions, Pandit Sham Lal Shakdher was above all a great human being. Possessed with a charitable disposition and full of human compassion, he combined in him all the virtues of a Yogi. After the death of his father, Pandit Shakdher benignly presided over the large family of his four brothers and sister. Like a patriarch of yore, he assiduously built the destinies of his siblings by providing proper advice and guidance. This faculty of his continued unabated with the next generation too for whom he became the beacon light. Despite a few tragedies, like the deaths of his wife Sarga Devi (1988), son Vijay Shakdher (1989) and his most favourite younger brother Makhan Lal Shakdher (2001), Pandit Shakdher maintained an unusual equanimity, a trait of a real Yogi. These setbacks only burnished his passion for charity and compassion. He had got a temple built in honour of his parents in Safdarjung Enclave. Not only that, he donated for the construction of the main hall in Pamposh enclave Temple, the community centre at Ayyapa Temple, Mayur Vihar and the Uma Mandir of Swami Swayamanand at Jammu. Besides, he used to send regular donations to such philanthropic organisations as the Ramakrishna Mission.
On the social front, Pandit Sham Lal Shakdher was equally active. He was instrumental in getting the land sanctioned for the Kashmiri Bhawan and also raised Rs. 27000/- for the construction. His love for his homeland and its people was legend. He helped many a young man to get jobs. Infact, like his mentor Pandit Maheshwar Nath Kaul, he had become the lodestar for the educated, inexperienced community youth who would flock to him for favours and he disappointed few. He had been President, Kashmiri Samiti, Delhi (1955-1962). He was the first Chairman of the Board of Trustees for the AIKS Trust and a member of the AIKS Advisory Council.
Currently, Pandit Sham Lal Shakdher was Chairman of Bharatiya Vidya Bhavan, Delhi kendra. He was also instrumental in establishing such prestigious institutes as the Institute of Parliamentary Studies. A multifaceted personality, he left a distinct mark on all the assignments he undertook.
Suave, soft spoken, ever-smiling, Pandit Sham Lal Shakdher possessed a compelling personality that drew instant respect and attention. He exuded a charm that was at once infectious. A great Kashmiri no doubt but a great Indian too. Pandit Shakdher's presence will be acutely missed. He has left behind a vacuum which can never be filled. However we have the satisfaction that he will be with us through his works and thoughts which are aplenty. Our heart goes to the Shakdher family at this hour and we assure them that we fully share their grief. We pray for the peace to the departed soul and forbearance and fortitude for the grieved.
(* Reproduced from Koshur Samachar, June 2002)